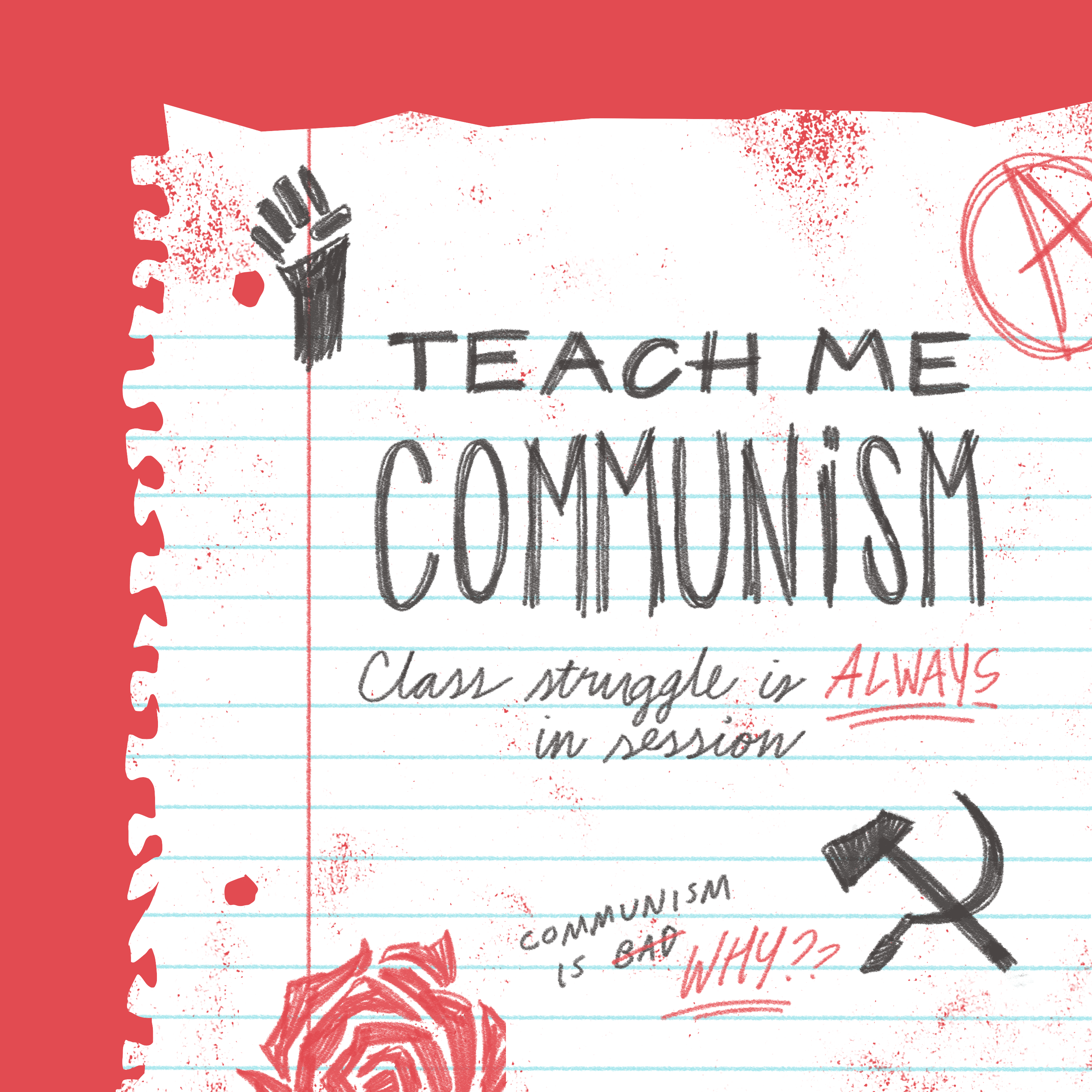 This week, we're here, we're queer (well, one of us is), and ready to cheer (for the fall of capitalism). We talk queer theory, a brief history of LBTQ+ movements in leftist spaces, and what we can do now to better support the community.
Check us out on social media!
Instagram: @teachmecommunism
Twitter: @teachcommunism
Gmail: teachmecommunism@gmail.com
Patreon: Patreon.com/teachmecommunism 
And like and subscribe to us at Teach Me Communism on YouTube!
Solidarity forever!