Episodes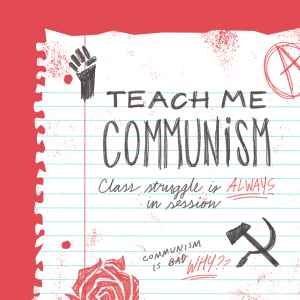 Thursday Sep 21, 2023
Thursday Sep 21, 2023
A tale of secret lists, suspected spies, conspiracies, fluoride, Hollywood, and just a whole lotta hysteria. We wouldn't last two seconds under McCarthyism!
Check us out on social media:
Merch: https://www.teepublic.com/stores/teach-me-communism?ref_id=10068
Instagram: @teachmecommunism
Twitter: @teachcommunism
Gmail: teachmecommunism@gmail.com
Patreon: Patreon.com/teachmecommunism 
And like and subscribe to us at Teach Me Communism on YouTube!
Solidarity forever!