Episodes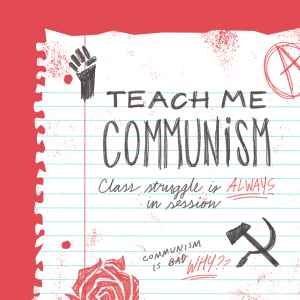 Thursday Sep 14, 2023
Thursday Sep 14, 2023
This week's topics are country music protests, Chile's September 11th, human trafficking soldiers, housing numbers, overpricing medications, indoctrination, and the transportation of the future.
Check us out on social media:
Merch: https://www.teepublic.com/stores/teach-me-communism?ref_id=10068
Instagram: @teachmecommunism
Twitter: @teachcommunism
Gmail: teachmecommunism@gmail.com
Patreon: Patreon.com/teachmecommunism 
And like and subscribe to us at Teach Me Communism on YouTube!
Solidarity forever!