Episodes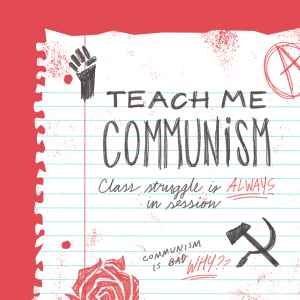 Thursday Sep 07, 2023
Thursday Sep 07, 2023
What do you get when you combine the newsboys strike of 1899 with a villainously portrayed Joseph Pulitzer and lengthy dance numbers? Apparently the 1992 Disney musical movie Newsies! Apologies for our bad accents, but to be fair, the ones in the movie are worse.
Check us out on social media:
Merch: https://www.teepublic.com/stores/teach-me-communism?ref_id=10068
Instagram: @teachmecommunism
Twitter: @teachcommunism
Gmail: teachmecommunism@gmail.com
Patreon: Patreon.com/teachmecommunism 
And like and subscribe to us at Teach Me Communism on YouTube!
Solidarity forever!