Episodes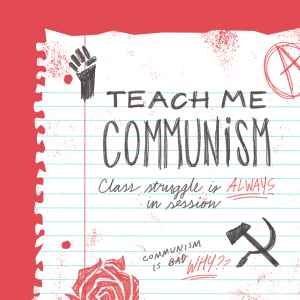 Thursday Aug 31, 2023
Thursday Aug 31, 2023
Topics today include worker interviews from 70s Appalachia, the movie Vengeance, issues with public transit, disability rights on planes, cold war dog tales, insurance companies, what your job would be in the Climate Corps, respectfully surveilling, textbooks and AI, and creative rights in the commune.
Check us out on social media:
Merch: https://www.teepublic.com/stores/teach-me-communism?ref_id=10068
Instagram: @teachmecommunism
Twitter: @teachcommunism
Gmail: teachmecommunism@gmail.com
Patreon: Patreon.com/teachmecommunism 
And like and subscribe to us at Teach Me Communism on YouTube!
Solidarity forever!