Episodes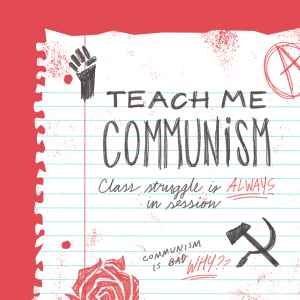 Thursday Aug 24, 2023
Thursday Aug 24, 2023
Christine tells us the story of a revolutionary writer, Lenin's bestie, occasional gun runner, groundbreaking ambassador, and all around badass, Alexandra Kollontai. We discuss some of her views on marriage, the traditional family, childcare, abortion, sex work, and domestic labor.
Check us out on social media:
Merch: https://www.teepublic.com/stores/teach-me-communism?ref_id=10068
Instagram: @teachmecommunism
Twitter: @teachcommunism
Gmail: teachmecommunism@gmail.com
Patreon: Patreon.com/teachmecommunism 
And like and subscribe to us at Teach Me Communism on YouTube!
Solidarity forever!