Episodes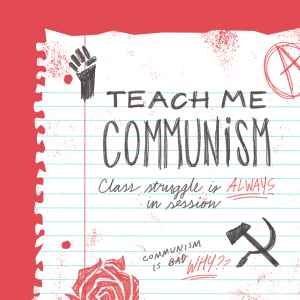 Thursday Aug 17, 2023
Thursday Aug 17, 2023
We start off with Christine's Old Timey Movie Corner, including Battleship Potemkin. Then we move on to cover the United Auto Workers potential strike, hypotheticals on Pop Tarts, healthcare for jerks, and more tech woes.
Check us out on social media:
Merch: https://www.teepublic.com/stores/teach-me-communism?ref_id=10068
Instagram: @teachmecommunism
Twitter: @teachcommunism
Gmail: teachmecommunism@gmail.com
Patreon: Patreon.com/teachmecommunism 
And like and subscribe to us at Teach Me Communism on YouTube!
Solidarity forever!