Episodes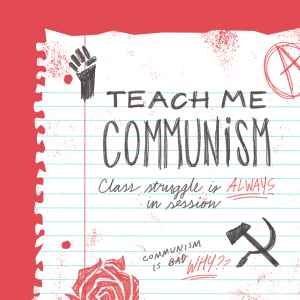 Thursday Aug 03, 2023
Thursday Aug 03, 2023
Fast cars, North Korea, famine/inflation, fake museums, the anti-rent war, checking in on various labor actions, libraries in Houston, and pollution in TX.
Check us out on social media:
Merch: https://www.teepublic.com/stores/teach-me-communism?ref_id=10068
Instagram: @teachmecommunism
Twitter: @teachcommunism
Gmail: teachmecommunism@gmail.com
Patreon: Patreon.com/teachmecommunism 
And like and subscribe to us at Teach Me Communism on YouTube!
Solidarity forever!