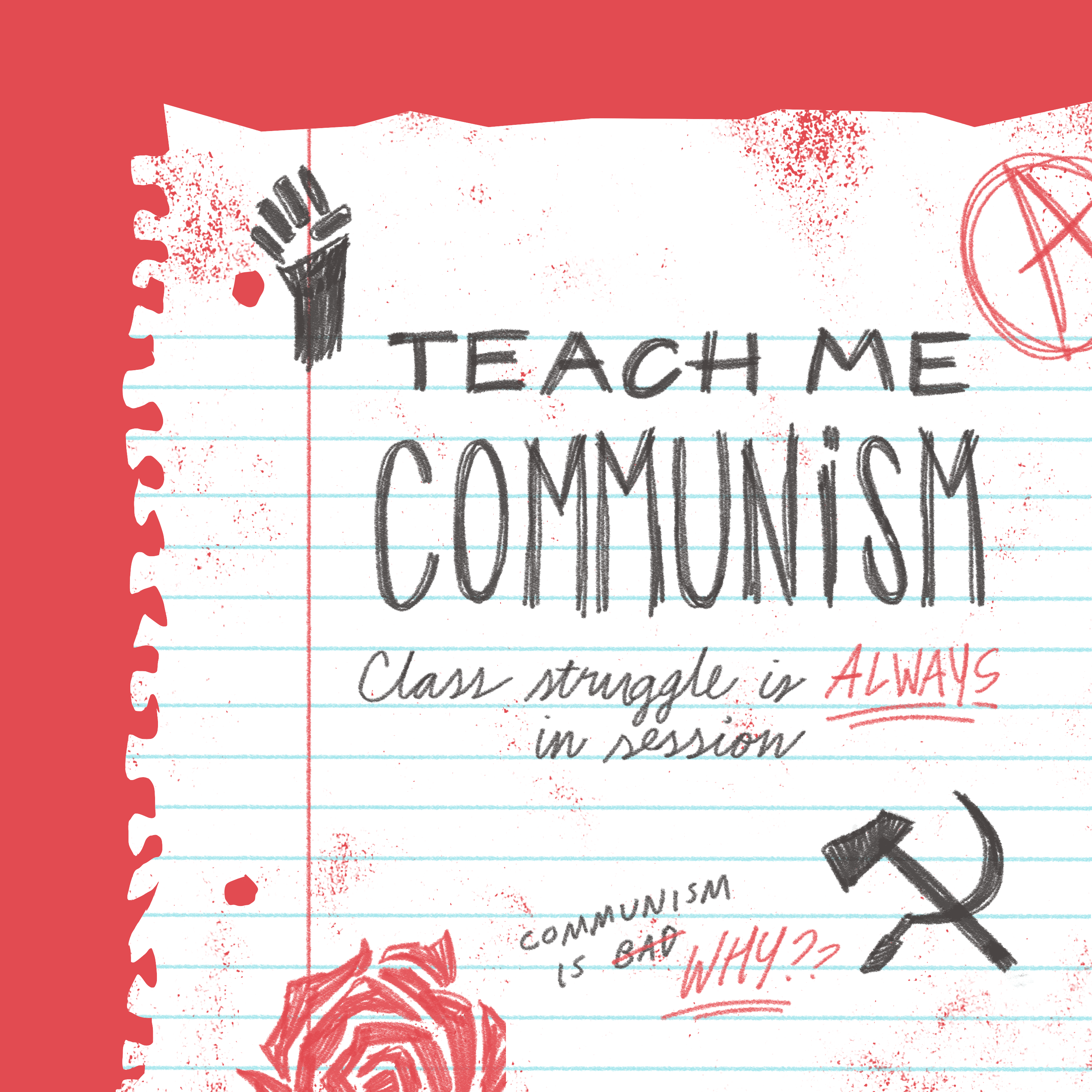 Sorry, no new episode this week! Grady is out sick (don't worry, it's not covid-related). We'll be back next week with a new episode! In the meantime, Christine is hard at work on t-shirt designs! So if there's any request for cool show quotes let us know.
Check us out on social media:
Instagram: @teachmecommunism
Twitter: @teachcommunism
Gmail: teachmecommunism@gmail.com
Patreon: Patreon.com/teachmecommunism 
And like and subscribe to us at Teach Me Communism on YouTube!
Solidarity forever!